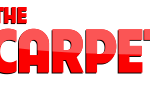 Website The Carpet Guys
Be Wise Call The Carpet Guys
The Carpet Guys, LLC is a family-owned, rapidly-growing, local flooring company with a strong foothold in the metropolitan Detroit area. We have an immediate opening for a long-term, full-time Warehouse Worker/Delivery Driver at our corporate warehouse in Troy, Michigan.
We are seeking:
· A dependable individual who can perform well in a fast-paced environment
· Have flexibility in your scheduling (as our warehouse is staffed from 6.00 a.m. to 6.00 p.m., our staff should be available to work anytime within that period, including Saturdays);
· Are determined to do the right thing, the first time;
· Have a "street ready" appearance; and
· Display a customer service/problem-solving mentality.
Want to apply?
Candidates for our Warehouse positions must be able to meet the following requirements at time of application:
· Be at least 18 years of age.
· Possess a valid driver's license (A chauffeur's license with D.o.T. endorsement is required to perform deliveries. (Hired applicants will be expected to pursue and obtain these certifications if they do not already possess them.)
· Have reliable transportation to and from work.
· Be knowledgeable of the Metro Detroit Area
· Willing to drive and deliver materials to customers home in our service area
· Be fluent in English with the ability to converse professionally with customers and coworkers.
· Be able to pass a background check and a monitored, pre-employment drug screen.
· The physical strength to repetitively lift fifty (50) pounds as well as move items of various weights and sizes; the ability to run heavy equipment, with proper training.
Preference given to individuals with:
· Experience as a driver/delivery person
· Previous flooring company experience.
· Previous warehousing/inventory experience.
· Hi-Lo experience/certification.
· Some computer experience with the Microsoft Office Suite, particularly Word and Excel.
This is an entry-level position; starting wage is $13.50-$15.50/hour with the possibility of overtime. We will offer on-the-job training specific to the flooring industry to the right candidate(s), and we offer medical, dental, optical and life insurance benefits after ninety (90) days, as well as step increases as skill sets and mastery of operations grow.
Interested? We can't consider you if you don't apply!
Please forward a resume or a brief description of your past experience along with your personal email address and telephone number. This is an immediate opening.
Apply Below