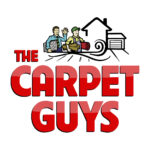 Website The Carpet Guys
THE CARPET GUYS
Michigan's most trusted CARPET & FLOORING specialist is expanding to the Chicagoland area in early June 2023 and is looking for a Market Manager (General Manager).
The ideal candidate will lead the company's sales force by reviewing sales results, providing effective training, and setting goals for sales teams. This candidate should have an ability to effectively understand customers' needs in a given territory and educate the sales team on effective sales techniques for the area.
Position Summary
Responsible for sales of designated geographical territory, including sales and
marketing efforts to produce and maintain the required revenue budgeted for the
territory.
Position Responsibilities
Develop in-depth knowledge of our products
With assistance from corporate office they will develop and execute a sales plan that meets or exceeds goals for the territory
Continuously work to expand customer account base
Maintain consistent communication and follow-up with existing and new
customers
Maintain close contact with Sales Support Functions including Customer
Service, Planning, Pricing, and Claims
Stay abreast and communicate effectively with corporate office relevant marketplace dynamics, including product trends and competitive
intelligence
Complete required sales reporting in timely manner
Manage sales team and office staff to ensure needs of location are met
Ability to train and reinforce company policies and procedures to sales
team and administrative team
This position reports to the CEO at our Troy, Michigan location and will be a driving force in the success of this new location.
Essential Skills and Experience
Minimum 3 years selling experience in dealer driven environment with proven track record of success
Product and market knowledge
Experience with CRM
Ability and willingness to travel on a regular basis
Competencies
Highly effective communication and presentation skills
Results orientated: Follow through on projects to completion
High motivation and drive for excellence
Proven leadership track record
Ability to work with minimal supervision
Exceptional organizational skills
Administrative skills: maintain all reporting on timely basis
Strong analytical, and planning skills
Pay structure is salary plus bonus commensurate with experience. Full Benefits available including Health, dental, vision, life insurance and paid time off.